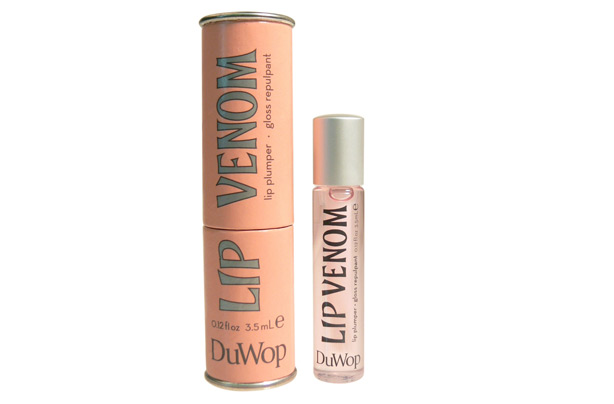 Lips: DuWop Lip Venom
Lips are known to thin as we age, so if plump lips are a sign of youthfulness, then this is the ultimate product to help you shed some years. When you apply DuWop's Lip Venom you feel a tingly sensation and before long you'll realise your lips are looking fuller than ever - and it's all a natural process!
This lip gloss if perfect for the day
and
night as it has a slight shimmer that lasts for ages. It just goes to prove, there's no need for expensive and toxic fillers when you can get gorgeously plump lips with this natural product.
Cost:
£15
Available from:
simplebeauty.co.uk