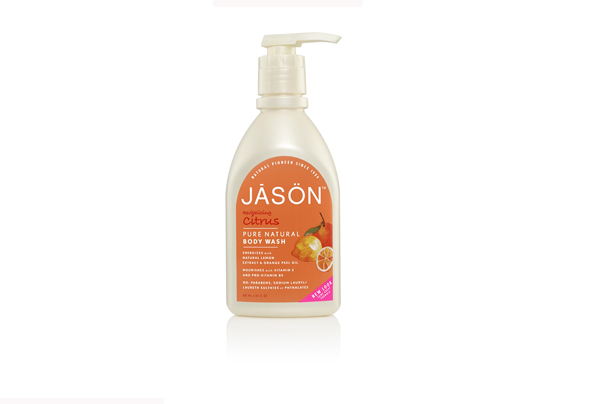 Body wash: Jason Citrus Body Wash
This Jason Citrus Body Wash smells delicious and the sparkling lemon extract and zesty orange peel oil will leave your skin feel silky smooth and energised ready for the day. Free from petrolatum, sodium lauryl and parabens that are often found in other body washes, this citrus wash sounds like the perfect product to use on our skin first thing in the morning.
If at £9.49, you think it seems like a lot to fork out for a body wash, then think again. You get 887ml in this bottle and considering most smaller body washes cost £2 or £3 and you only get around 200ml, it does end up being cost effective in the long run.
Cost:
£9.49
Available from: jasonnaturalcare.co.uk