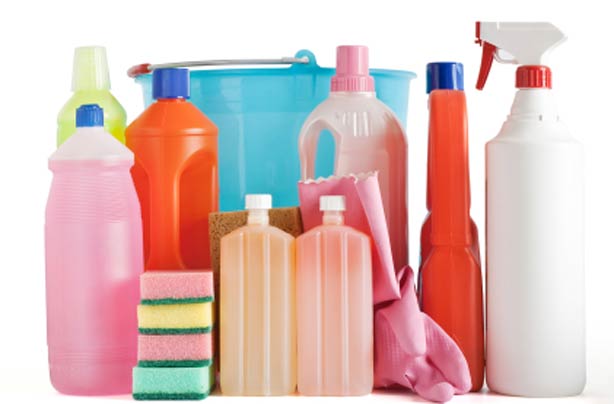 Ditch all the cleaning products
Do you have bleach, kitchen cleaner, bathroom mousse, surface cleaner, tile cleaner and 7 different cloths and sponges? You're probably spending a small fortune on keeping the house clean, yet you really don't need so many.

A multi-purpose cleaner works for kitchen and bathroom surfaces and a toilet bowl cleaner will see you through most 'events'. Microfibre cloths are excellent for absorbing dirt and cleaning electronic equipment while baking soda mixed with water is great for removing soap scum, keeping drains clear and general dirt removal.