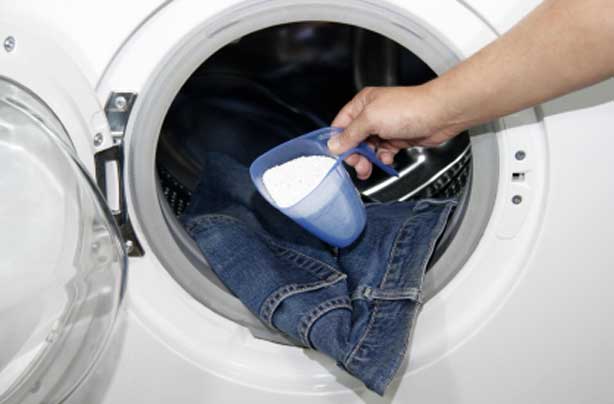 Use less laundry detergent
You could save anything from 25%-75% on laundry detergent if you stop following instructions. Often, the amounts stated on the washing powder box or bottle are far more than you need to get clothes clean, especially if the clothes are not particularly dirty.

You'll need to experiment, but try using half the recommended amount first. You might find you can get away with less or that you need more, but generally speaking, you'll rarely, if ever, need to use as much as the manufacturer suggests.

It's also worth thinking twice about whether something needs washing. If you wash everything after one wear, think before you bung it in the laundry basket.