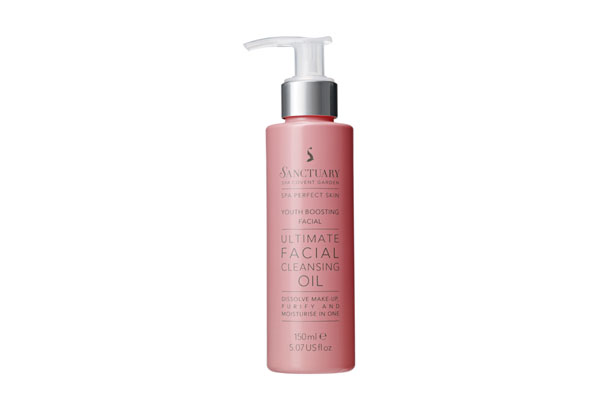 Cleansing sensitive skin
If your skin feels tight and rather uncomfortable after cleansing, this can be a sign that the product is too harsh for your skin and that it is actually stripping away your natural moisture. Using an oil-based, non-stripping cleanser will make a massive difference, especially during winter or on sensitive skin, as it will help to remove dirt and impurities but leave skin feeling super soft and hydrated.
Janet Palmer, the Sanctuary Senior Spa Therapist
If you have sensitive skin, check out the
Sanctuary's Cleansing Oil
(£12.99) - while it's expensive, you only need a small amount and you will see the difference straight away.