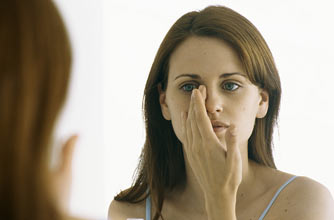 What's so great about hyaluronic acid?
What is hyaluronic acid? It is a hugely hydrating ingredient that builds a barrier to stop skin from losing moisture.
What does it do for skin? Being the body's largest organ, our skin needs a lot of water and dehydrated skin will look dull and feels dry. Hyaluronic acid helps skin retain the water we drink and lock in the moisture our lotions and potions provide to leave our skin feeling softer and smoother.
How can we get hyaluronic acid? Most moisturising products from serums to day creams will contain it, but if your skin is feeling especially dehydrated you can get a
hyaluronic serum
to give it a boost!