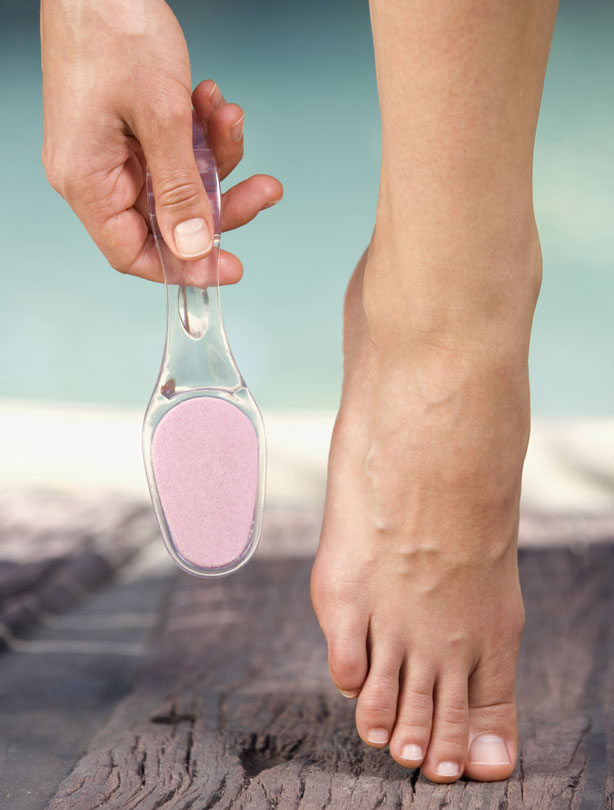 File hard skin
Filing feet when dry is more effective. Use a sturdy foot file that's easy to grip. Concentrate on the thickest skin first - usually on the balls of the feet, big toe or small toe. File gently in a back and forth motion taking care not to break the skin.

If you've got time...
For feet in need of some serious TLC, generously slather on a luxurious foot lotion before bed. Wrap you feet in cling-film (not too tightly!), before putting on some soft bed socks. Wake up with super smooth heels!