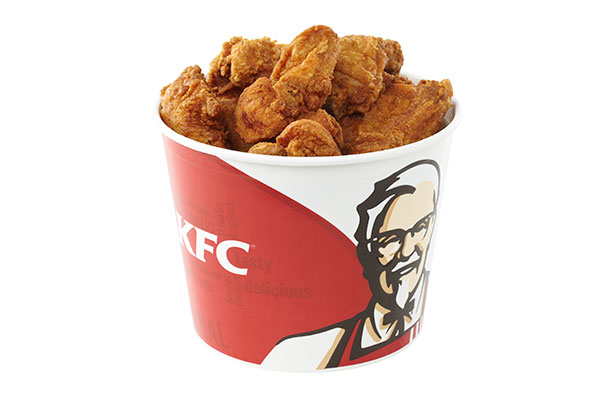 Calories in KFC
Zinger burger: 450 calories, 17.5g fat
Regular fries: 310 calories, 14.6g fat
Regular popcorn chicken: 285 calories, 16g fat
Chicken drumstick: 170 calories, 9.7g fat
Regular coleslaw: 145 calories, 12.3g fat
Regular BBQ beans: 105 calories, 0.7g fat

Make it healthier: When you're eating fried chicken, you don't really need bread on top, so firstly, don't go for anything that's served in a bun. Filling up on protein-rich, low-fat beans is a good way to avoid gorging on fries - team it with a corn cobette (85 calories, 1.4g fat) to get an added serving of vegetables and a boost of fibre. And try not to drown everything in that creamy gravy - even a regular pot has over 100 calories and 6.5g fat.