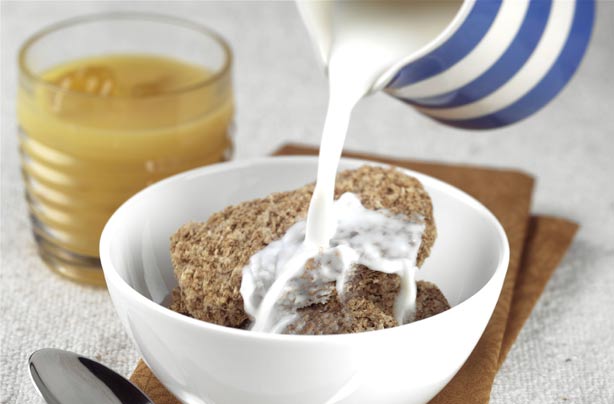 Tuck into Weetabix for breakfast
According to a recent study, making Weetabix your daily breakfast of choice could actually help you to live longer!

Experts at Harvard found that one serving of wholegrain per day prevents the risk of dying from heart disease or cancer, while eating even more wholegrains could mean even bigger benefits for your body.

Scientists reported that for every serving of wholegrain eaten (that's 16g), there was a 9% decrease in death from cardiovascular disease, and a 5% drop in the chance of dying from cancer. Better still, for people eating a 48g serving of wholegrain, there was a 25% lower risk of a cardiovascular death and a 14% reduced chance of dying from cancer.

Victoria Taylor, senior dietician at the British Heart Foundation, said: 'Eating more wholegrains is a simple change we can make to improve our diet and help lower our risk of heart and circulatory disease.'

Time to fill up on that Weetabix then!