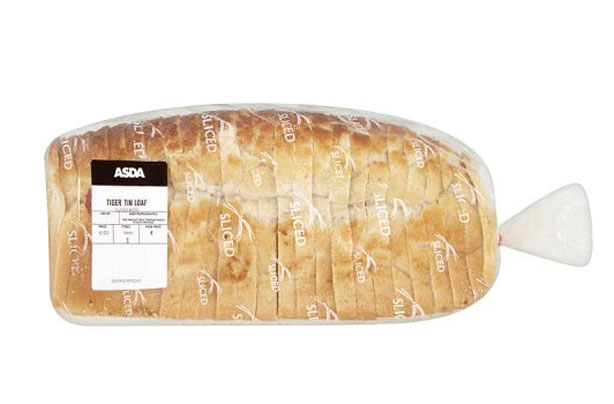 Asda Sliced Tiger Bread Tin Loaf: 5/10
Per 100g (An average slice of bread is around 50g) -
Cals: 243
Fat: 2g
Saturated fat: N/A Lowest sat fat
Sugar: 2.9g
Salt: 1.3g Highest salt
Weight: 400g
Price: £0.70 (Available at Asda)

Verdict: Who doesn't love a slice of freshly baked Tiger Bread? Well the good news is, it's not too bad for you! This loaf from Asda wins the saturated fat contest hands down, as it doesn't contain any. Plus it would go nicely with some cheese and maybe a glass of wine...