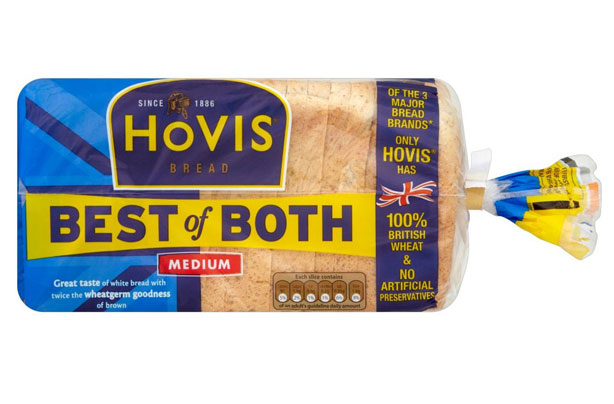 Hovis Best of Both Medium Sliced White Bread: 6/10
Per 100g (An average slice of this bread weighs 40g)-
Cals: 224 (Per slice, 90)
Fat: 1.8g
Saturated fat: 0.4g Low sat fat
Sugar: 3.6g
Salt: 0.8g
Weight: 800g
Price: £1.15 (Cheapest at Waitrose)

Verdict: This Best of Both bread is another one that is great for getting some wholemeal into your kids' diets. Plus it's quite low in calories with just 90 per slice and the saturated fat content is also really low. Good work Hovis!