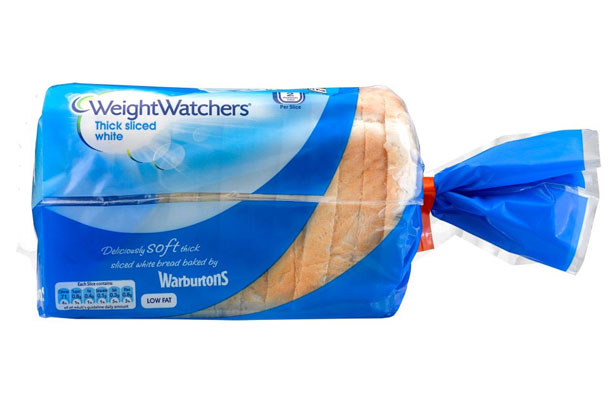 Weight Watchers from Warburtons Thick Sliced White Bread: 8/10
Per 100g (An average slice of this bread weighs 28.8g)-
Cals: 245 (Per slice, 71)
Fat: 1.5g Low fat
Saturated fat: 0.3g Low sat fat
Sugar: 2.7g
Salt: 1.1g
Weight: 400g
Price: £0.93 (Cheapest at Asda)

Verdict: If you're watching your weight, then what better bread to go for than Weight Watchers! It really does what it says on the packet, with only 71 calories per slice plus low fat and saturated fat. Not bad for just 93p a loaf.