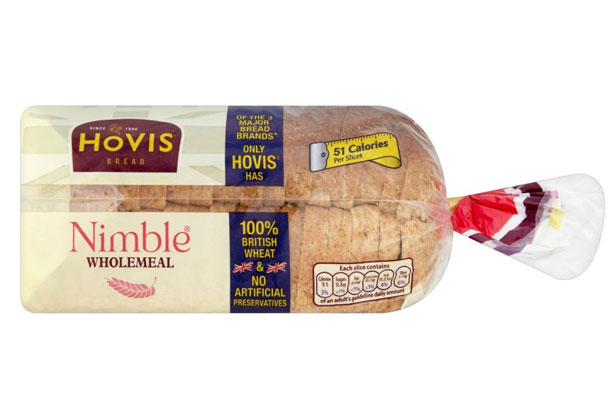 Hovis Nimble Sliced Wholemeal Bread: 8/10
Per 100g (An average slice of this bread weighs 22g)-
Cals: 220 (Per slice, 48) Lowest cals per slice
Fat: 2.5g
Saturated fat: 0.6g
Sugar: 2.2g
Salt: 1g
Weight: 400g
Price: £0.65 (Cheapest at Waitrose)

Verdict: If you've not eaten Nimble bread before, now's the time to try. It's cheap, low in saturated fat and best of all, only has 48 calories per slice. Admittedly the slices are a little smaller than some other loaves, but choosing this healthy bread is a really easy way to cut out some unnecessary calories in your diet.