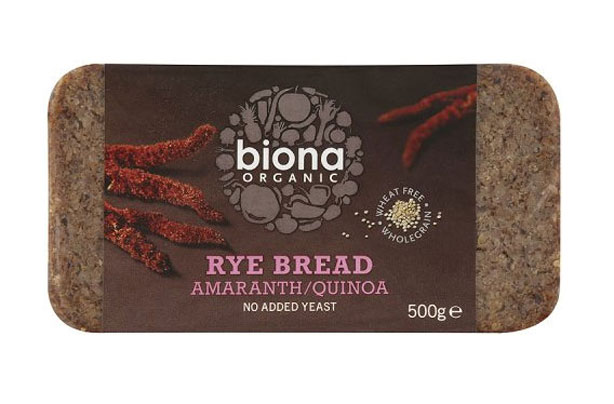 Biona Organic Rye Bread Amaranth/Quinoa Wheat Free Bread: 10/10
Per 100g (the average slice of bread is around 50g)-
Cals: 195 One of the lowest calories
Fat: 2.2g
Saturated fat: 0.26g
Sugar: 0g Lowest sugar
Salt: 0.3g
Weight: 500g
Price: £1.65 (Cheapest at Tesco)

Verdict: Biona's Organic Rye Bread is definitely one of the best of breads we analysed. It's contains the lowest calories per 100g, and has absolutely no sugar in it. We admit it's not the cheapest loaf you could buy but it's a really healthy option for the whole family. Rye's also good if you can't stomach wheat.