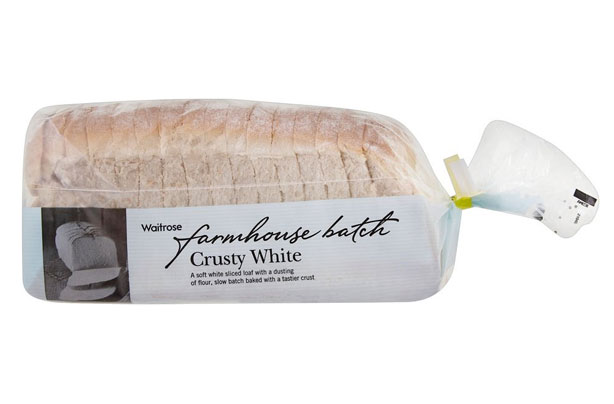 Watirose Farmhouse Batch Sliced Bread: 10/10
Per 100g
(An average slice of this bread weighs 50g)
-
Cals:
229 (Per slice, 115)
Fat:
1.2g
Lowest fat
Saturated fat:
0.3g
Low sat fat
Sugar:
1.7g
Salt:
0.7g
Weight:
800g
Price:
£1.35 (Available at Waitrose)
Verdict:
Waitrose Farmhouse Batch is the best of the bunch! With just 1.2g of fat per 100g, it has the lowest fat content by far and also boasts low sugar and saturated fat. The best part is, it's super-tasty as well - we'll be adding this loaf to our shopping list, that's for sure!