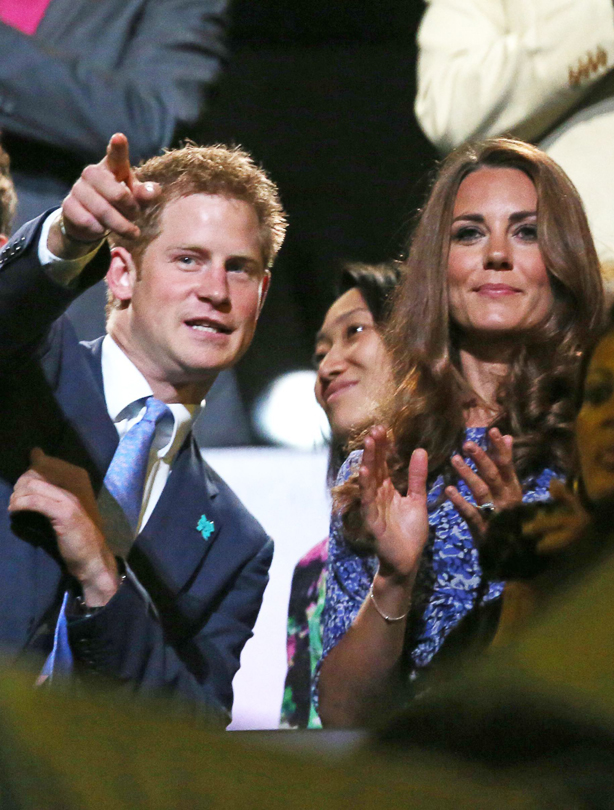 Prince Harry and Kate enjoy the show
Kate and Prince Harry attended the Olympics closing ceremony without Wills or the Queen. The pair looked like they were enjoying themselves listening to old Brit pop - we certainly were!
Kate recycled an old Whistles dress
that she wore for the Queen's Diamond Jubilee concert for the event - we love it when she does this!