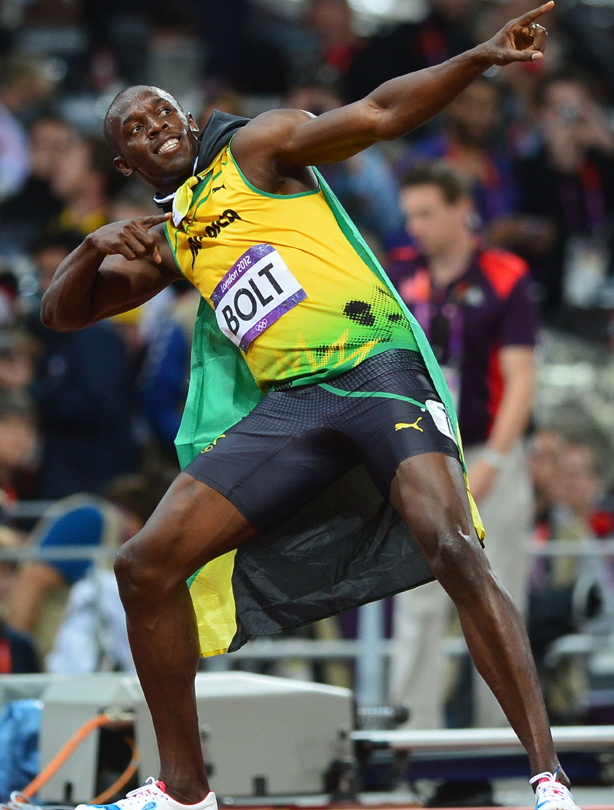 Usain Bolt, the fastest man on the planet, wins gold!
Team Jamaica's Usain Bolt celebrated with his signature pose as he picked up a gold medal in the men's 100 metre final.

Despite talk of the athlete's injury worries he stormed to the finish line with an Olympic record of 9.63.