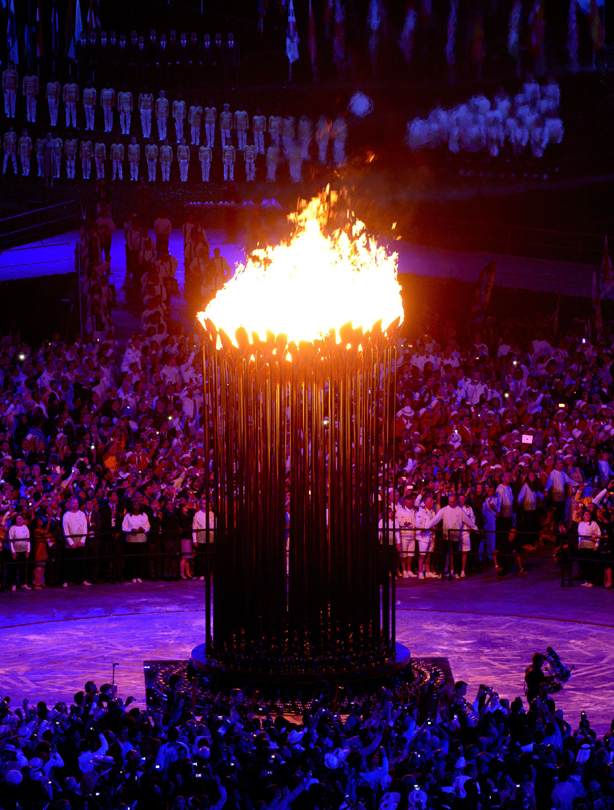 Olympic flame at opening ceremony
The Olympic cauldron was lit in the Olympic stadium by 7 young future athletes in front of 80,000 spectators at the opening ceremony.

The flame ended its 12,800-mile journey with the young Brits simultaneously lighting 200 minature torches. The cauldron, which traditionally stays lit for the entire Games, was extinguished after the opening ceremony so it could be moved to another part of the stadium.