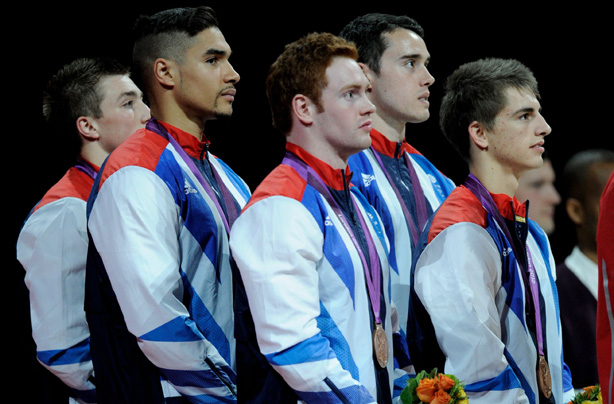 Louis Smith
Believe in yourself
Team GB's male gymnasts picked up a bronze medal this week.
Louis Smith
reckons he did so well by staying positive. 'You have to approach the challenges you set yourself with a positive attitude and a belief in your own abilities otherwise it makes it difficult to achieve your goals', he says. 'I believe in my abilities, that's what has got me to where I am today.'
Workout like Louis...Be kind to yourself. Changes to your body or fitness won't happen overnight, but by taking small steps (like going for a jog) you're on the path to a new you.
Where to next?
-
London 2012 in pictures
-
Olympics fun for under a fiver
-
Hot British men