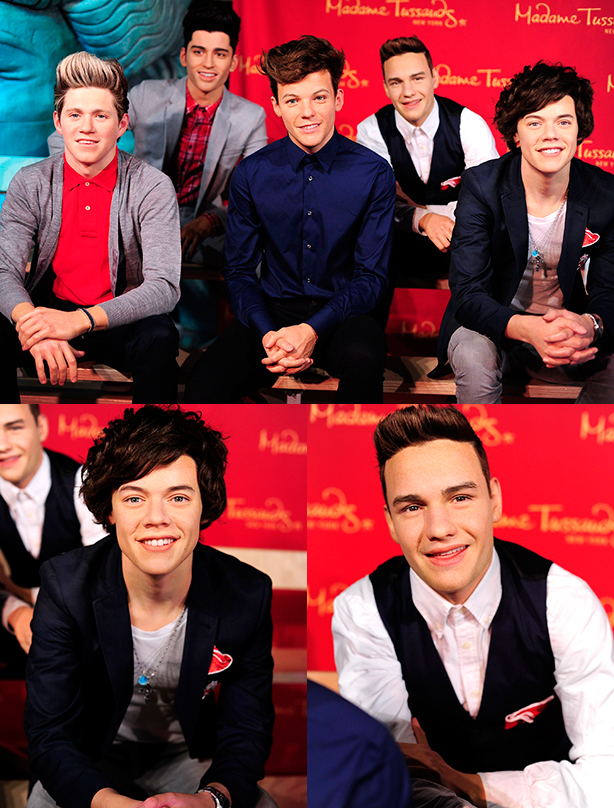 One Direction
One Direction are off on tour again, but this time the boys aren't going.

Er, wait what? It's true, the boys aren't going, their full-sized wax doubles are going instead. The five life-like creations are being taken by Madame Tussauds from the UK to America and then Germany so that fans all over the world can get their selfie-fix with the handsome chaps.

Lookalike factor: 7 - some of the boys are a 9 for us and some are a 6, but we think they're pretty good as a whole package, just a bit shinier.