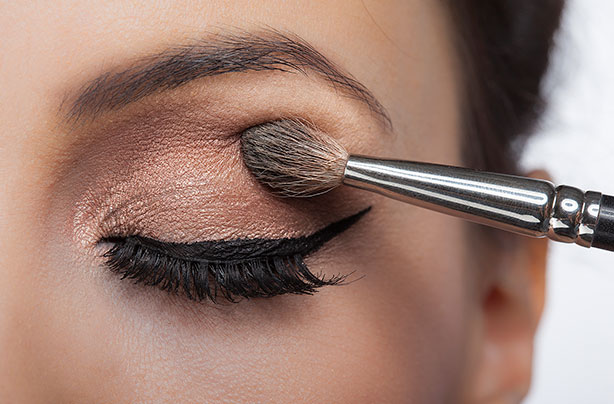 Natural remedies for hair loss: Eye shadow
It may sound silly, but eye shadow doesn't just need to be for your eyes. According to leading hairdresser Anthony Nadar, putting eye shadow on your roots is a great way to make your hair look thicker and give it a bit of life!

Simply find the palette that best matches your own hair colour and apply it to your hairline to boost thickness and cover up any of regrowing roots.

He says: 'Give this technique a go for those of you that have either a super iridescent scalp, or the other reason I love this is that it makes even the finest of hair strands appear thicker on the roots & hairline so your scalp doesn't appear like your strands are lack lustre nor thick...'

Okay, it may not last forever, but this handy trick is a quick and easy way to give your hair a bit more volume exactly when you need it.