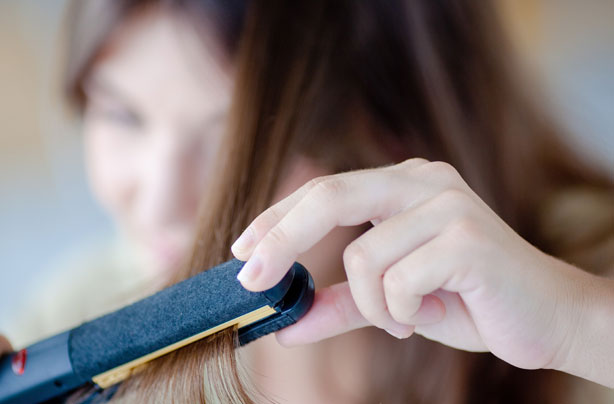 Natural remedies for hair loss: Unplug the straighteners
Instead of trying to treat the hair loss once it has happened, get ahead of the damage by removing intense heat from your daily hair-styling routine. Or at least reducing it, if you can't bear the thought of ditching the tools forever.

It is true we're all guilty of overdoing the hair-dryer and straighteners, but too much heat can really frazzle your hair follicles, causing frizz and breakage.

Give your locks a break by air drying without styling products once or twice a week. Turn down the heat setting on your hair-dryer too - the highest setting on most straighteners is far too hot for your hair - a gentle heat will smooth without stripping. Then blast your hair with some cold air to seal in shine.