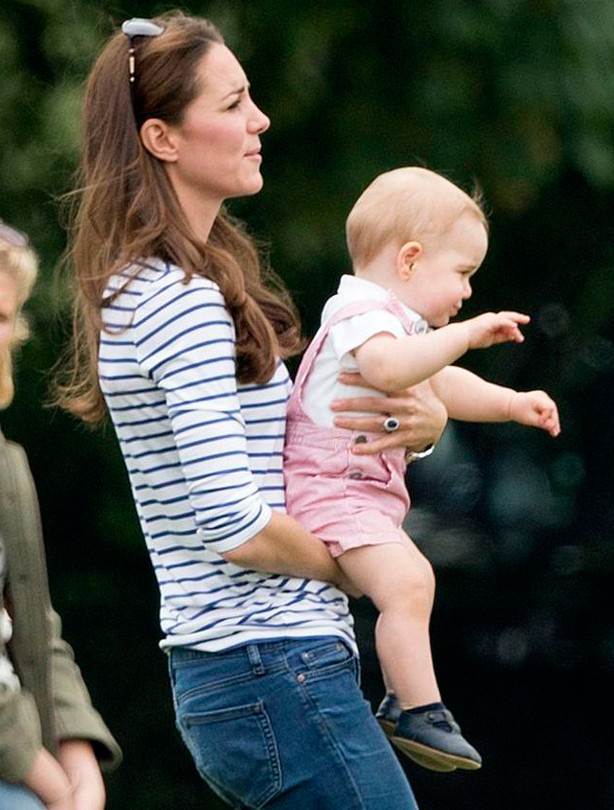 She takes George on normal days out - even if it's raining!
Okay, so he might be a little more well travelled than the average tot, but Kate still knows that the real way to every little one's heart is a good old-fashioned day out at the park - even if it's a bit drizzly.

The 33-year-old has been spotted taking George to London's Holland Park on a wet Sunday morning, and according to onlookers, the pair weren't going to let the great British weather get in the way of their fun, which apparently involved playing a game of 'monsters'.

'They were running around on the rides, the swings, roundabouts and slides,' an onlooker told Hello! magazine. 'They were on their own. Just the two of them.'

George was 'really smiling and laughing' as Kate 'chased him, waving her arms around pretending to be a monster,' the source continued. 'It reminded me of the film Monsters Inc.'

We love that Kate isn't afraid to get a bit silly with her son - turns out her parenting skills are just like ours!