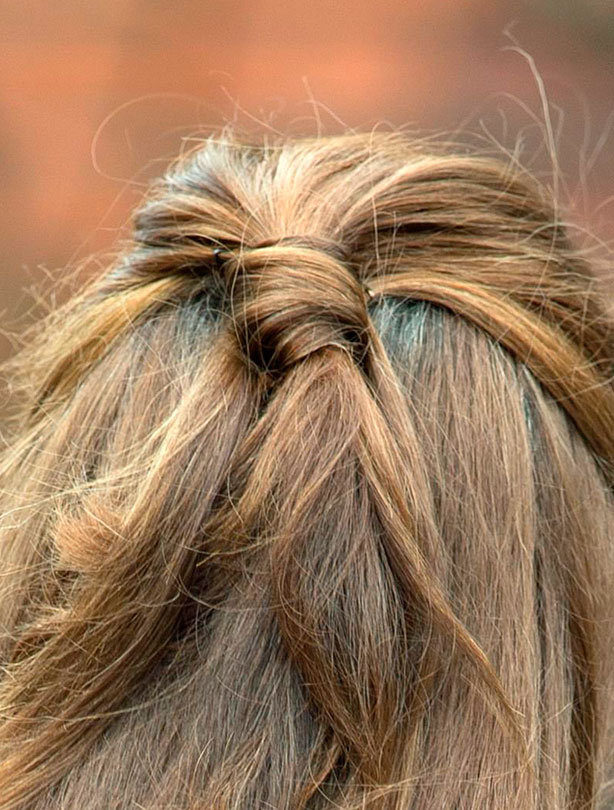 She's got greys - just like us!
During a visit to Staffordshire in February 2015, Kate wore her hair in a style that exposed a hint of grey root - and while most of the press went wild, we simply shrugged our shoulders and said, 'So what?'
The Duchess, who is currently 32 weeks pregnant, may have stopped having root touch-ups while she's expecting. Many pregnant women choose not to dye their hair as some reports say that the chemicals are unsafe for expectant mothers - although there's not much evidence to back this up. In Kate's case, some sources are claiming that the grey area may simply be a squirt of dry shampoo that needs rubbing in!
Kate is 33 now, and we reckon a few
grey hairs
are perfectly normal - nothing but a natural sign that she's human, just the like rest of us. Either way, we still think she's looking fab - and the fact that she's not afraid to display a hint of grey has just makes us love her even more!