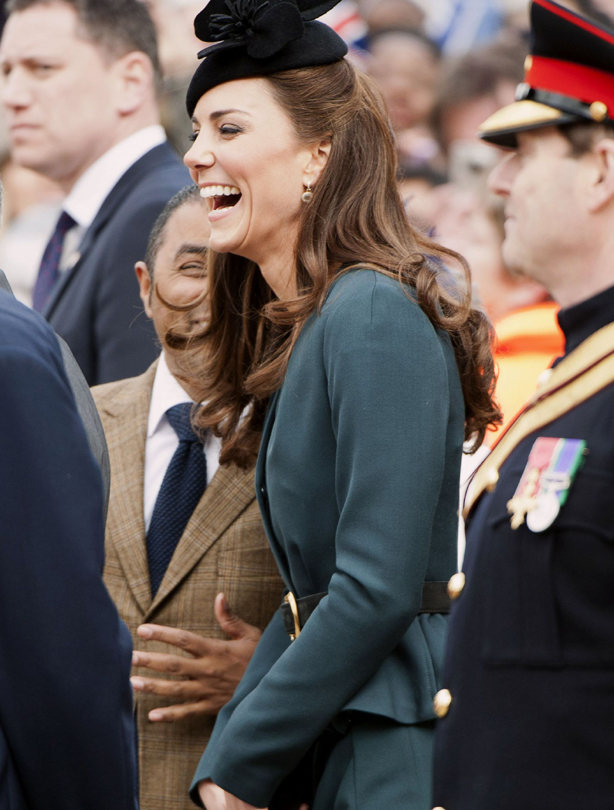 She's got a sense of humour
The Duchess is great with the public and high-profile figures, often laughing at their jokes - and a good belly laugh too!
She's been seen giggling with
Wills
, Harry, Eugenie and even the Queen. You've got to love a girl with a good sense of humour.