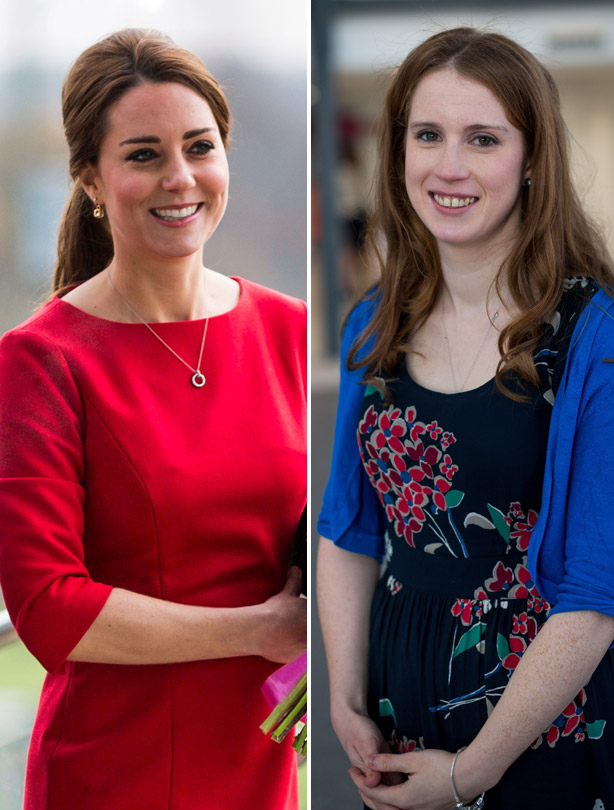 For her dedication to her charities
At a recent EACH (East Anglia Children's Hospices) appeal, for which Kate is patron, she heard Leigh Smith (pictured right), speak about the death of her three-month-old daughter, Beatrice, and how the hospice had helped her cope with such a difficult time.

On meeting the bereaved mum, the Duchess threw her arms around her, and comforted her telling her she was a 'brave lady.'

But this wasn't the first time Leigh had spoken to Kate - in the days after her baby's death, she wrote to Kate to tell her her story, and received a personal reply.

The 33-year-old physiotherapist from Norwich said: 'I was touched that she had taken so much time to carefully read my letter and then to reply herself - it shows how much she cares. When I met her today she remembered the letter and said it was an honour to meet me. I was completely taken aback - for me it was an honour to meet her.

'Kate sought me out and gave me a hug just before she left. I was getting quite teary-eyed, she had tears in her eyes and she just said to me "You're a very brave lady and again, I'm just so so sorry"'.

What a touching story.