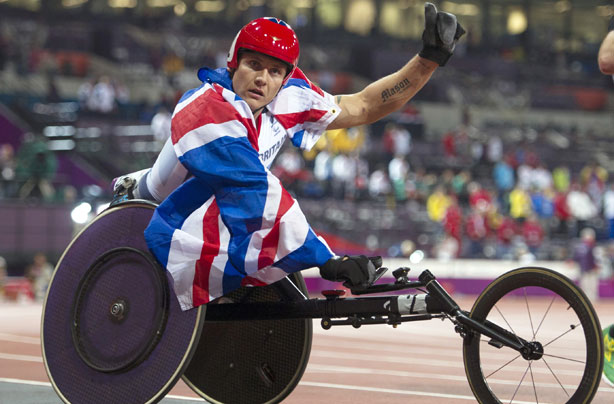 David Weir rolls to victory
Wheelrace star David Weir won Team GB's 7th gold medal of the day in T54 5,000m. The 33-year-old was beaming with happiness as he crossed the finish line.

David won his second gold medal in the 1,500m wheelrace which got a huge uproar from spectators - well done David!