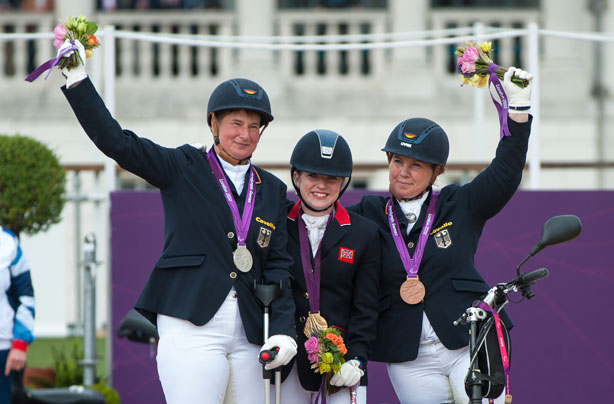 Natasha Baker's seeing gold
Natasha Baker looked very proud with her gold on the podium with fellow competetors, Germany's Britta Napel (Silver) and Angelika Trabert (Bronze). After winning the dressage, the Paralympian was ready to celebrate.

Natasha went on to win a second gold medal at Greenwich Park in the Equestrian Grade 2 freestyle class breaking a Paralympic record - well done!