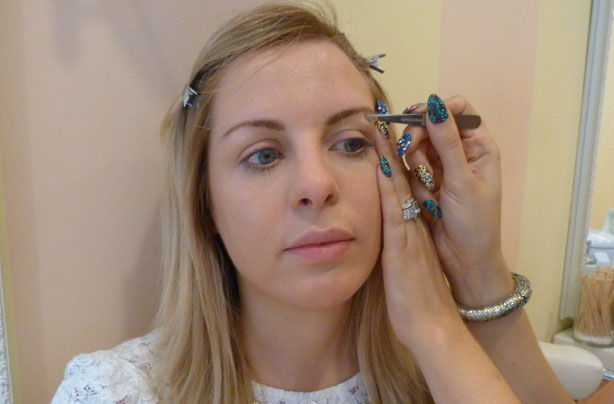 3. Pluck
Now you're ready to pluck. Using a flat slanted edge tweezer like
Tweezerman's Mini Slant Tweezer
, £19.50, stretch the skin around the area you're plucking (this stops the sting) and gently remove the first hair, pulling in the direction that the hair is growing. Take it slow and really concentrate on what you're doing, once you've removed a hair there's no going back until it grows back! Use a pointed tweezer at the end on any stubborn hairs.
Tweezerman for Benefit Pointed Slant Tweezers
, £22.50, are worth the splurge.
Lisa's top tip: 'If you want to tweeze your brows at home, between waxing appointments, avoid the actual brow shape and just pluck the stray hairs, as just taking one stray hair from the brow arch can ruin the shape of your brows.'