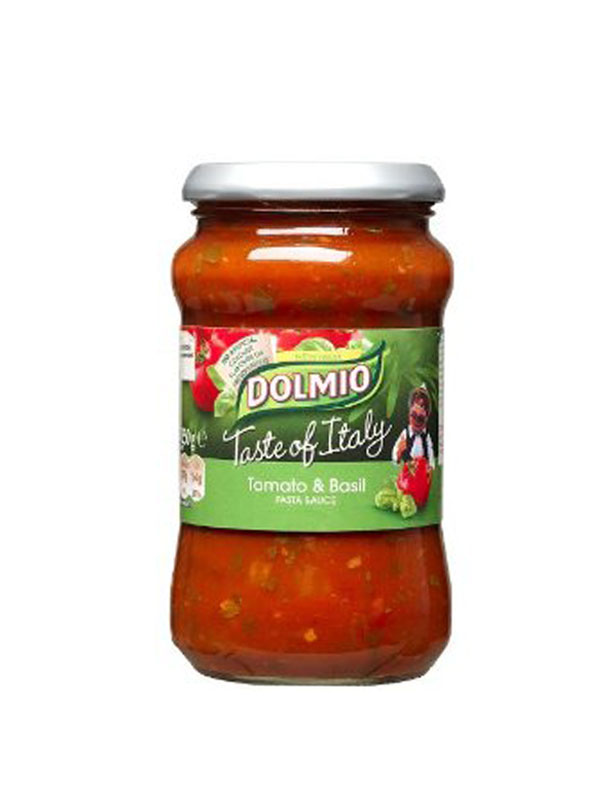 Dolmio Taste of Italy Tomato & Basil Sauce Pasta Sauce
Rating for calorie-counters: 7/10
Cals: 64
Fat: 2.5g
Saturated fat: 0.4g
Sugar: 7.0g
Salt: 0.8g
Weight: 350g
Price: £1.60 at Tesco

Verdict: When you think of pasta the Dolmio advert is usually one of the first things to spring to mind, but we're not convinced that this sauce really does offer the 'taste of Italy' as promised in the name. While the chunks of tomato and basil make it feel more authentic, the overall taste is slightly disappointing. However this range is often on offer and makes a good base for ratatouille or spag bol.