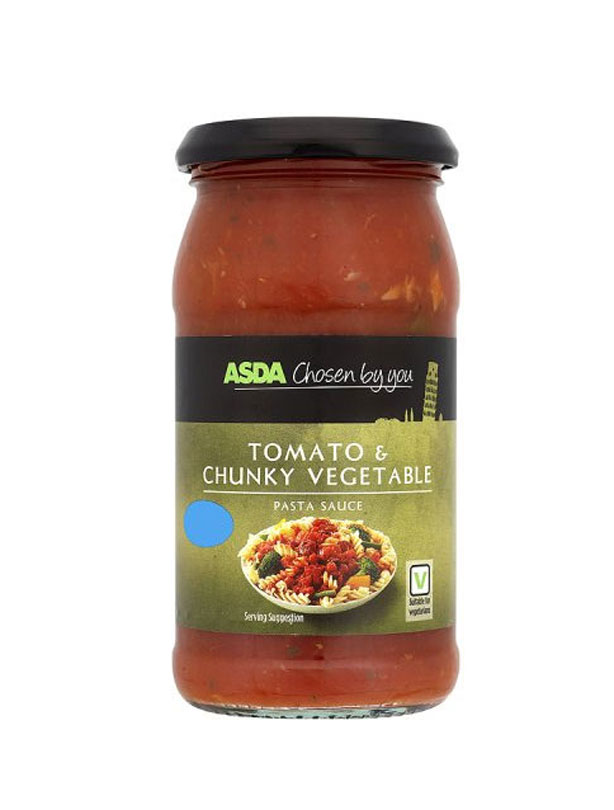 Asda Tomato & Chunky Vegetable Pasta Sauce
Rating for calorie-counters: 9/10 *A goodtoknow aal-round favourite*
Cals: 41
Fat: 0.6g
Saturated fat: 0.1g
Sugar: 3.4g
Salt: 0.4g
Weight: 560g
Price: £1.00 at Asda

Verdict: If vegetable is your sauce of choice then Asda's Tomato & Chunky Vegetable Sauce is the one to buy. For a quid you get a huge jar with small chunks of mushroom, celery, courgettes and mixed peppers. Low in salt, saturated fat and sugar, it's a great option for the whole family and it's the perfect way to get the kids eating vegetables without them even realising. We're crowning this the king of vegetable pasta sauces for both value for money and nutritional goodness.