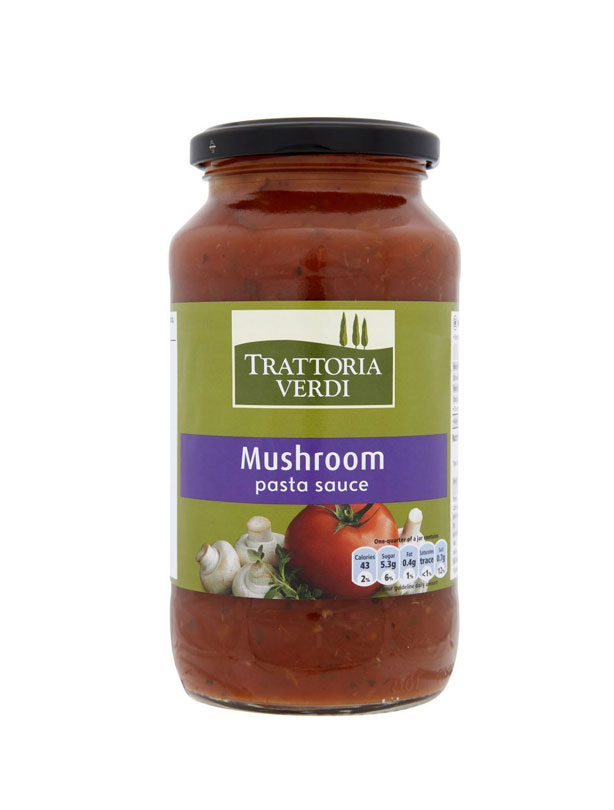 Trattoria Verdi Mushroom Pasta Sauce
Rating for calorie-counters
:
9/10
*A goodtoknow favourite for taste*
Cal:
37
Fat:
0.3g
Saturated fat:
Trace
Sugar:
4.2g
Salt:
0.5g
Weight:
500g
Price:
75p at Tesco
Verdict:
Good value for money, great flavour and low in calories, saturated fats and sugar - what more could you ask for? Whether you're on a
diet
or feeding the family, Trattoria Verdi Mushroom Pasta Sauce is one of the best pasta sauces we've tried, and without a doubt the best mushroom one. Quick, easy and delicious, this is the cheat's solution to amazing pasta.