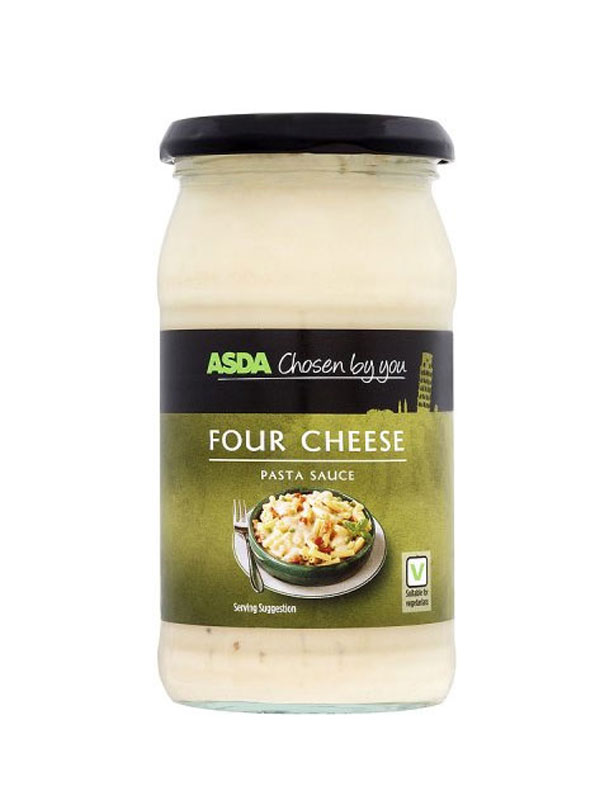 Asda Four Cheese Pasta Sauce
Rating for calorie-counters: 5/10
Cal: 121
Fat: 8.2g
Saturated fat: 3.5g
Sugar: 0.8g
Salt: 1.1g
Weight: 310g
Price: £1 at Asda

Verdict: Generally speaking this isn't the healthiest pasta sauce, but in terms of cheese sauces Asda's Four Cheese Pasta Sauce isn't too bad. This is unfortunately reflected in the taste. While it has a creamy texture, it also has a bland flavour and definitely needs extra seasoning. Try adding a clove of garlic and grating some extra cheese on top if you're looking for a treat.