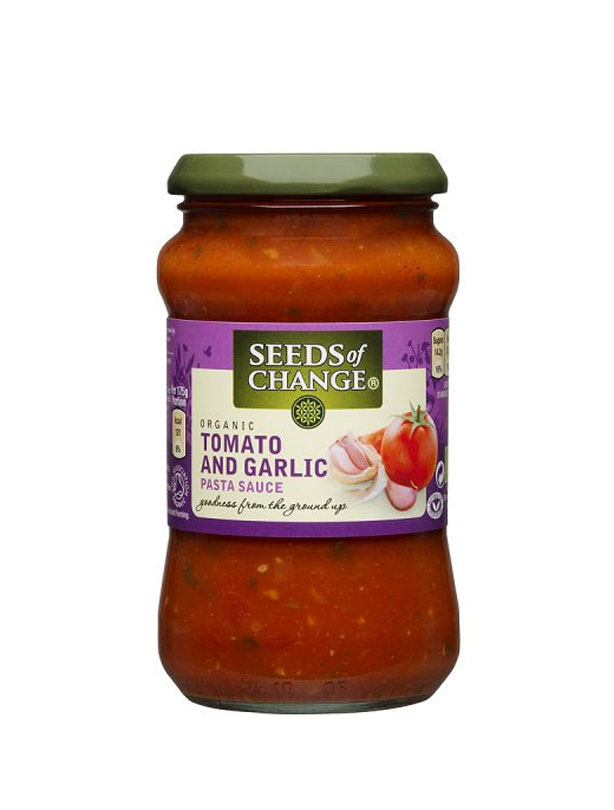 Seeds of Change Tomato & Garlic Pasta Sauce
Rating for calorie-counters: 6.5/10
Cals: 69
Fat: 2.9g
Saturated fat: 0.4g
Sugar: 8.1g
Salt: 0.6g
Weight: 350g
Price: £2.29

Verdict: Opting for an organic sauce might seem like a healthier choice, but Seeds of Change's Tomato & Garlic Pasta Sauce has a surprisingly high amount of sugar. However with just a hint of garlic, this could easily be a winner with the kids. Why not try sneaking in some chopped vegetables as well as pasta?