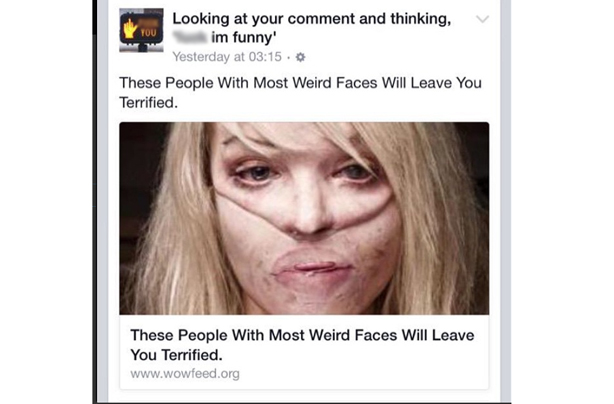 Katie Piper's response to online trolls
Even in the face of the cruellest internet trolls, Katie has something positive and inspirational to say.
She shared this picture of a Facebook post featuring her image, and labelling it 'terrifying', on her Instagram account, with the caption:


'For some people social media doesn't feel like interacting with real people. 99% of the time I think before I hit post and often delete before I post. If it isn't how you would conduct your self face to face offline then don't post it'.


As the old adage goes, if you don't have anything nice to say, don't say anything at all - well done to Katie for rising above the nastiness and dishing out a reminder that everyone needs from time to time.
A truly inspiring celeb,
Katie Piper
was the victim of an acid attack a few years ago. Since then she has shown that with love, support, self-belief and a positive mental attitude, life does get better. Katie's since written a positive thinking book,
Start Your Day With Katie
(Quercus, £9.99)
. In it she shares the positive thoughts that helped her overcome her attacks, along with her favourite inspirational quotes, so everyone can start the day with a smile...

Need more inspiration? Here are 9 of our favourite quotes from Katie...