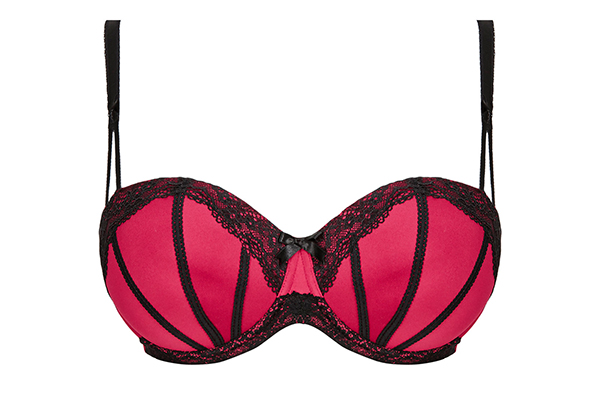 The support should be coming from the band
Ali says:
'The foundation of the fit is rooted in the back band. Like a house, if you don't have good foundations, things are going to sag. Between 80% and 90% of the support needs to come from here. The back band should be level with where the bottom of your bra sits on your chest, the band shouldn't be riding up your back.'
Bra from the Limited Collection range for
M&S
. Available in sizes 30-40 DD-GG, £19.50.