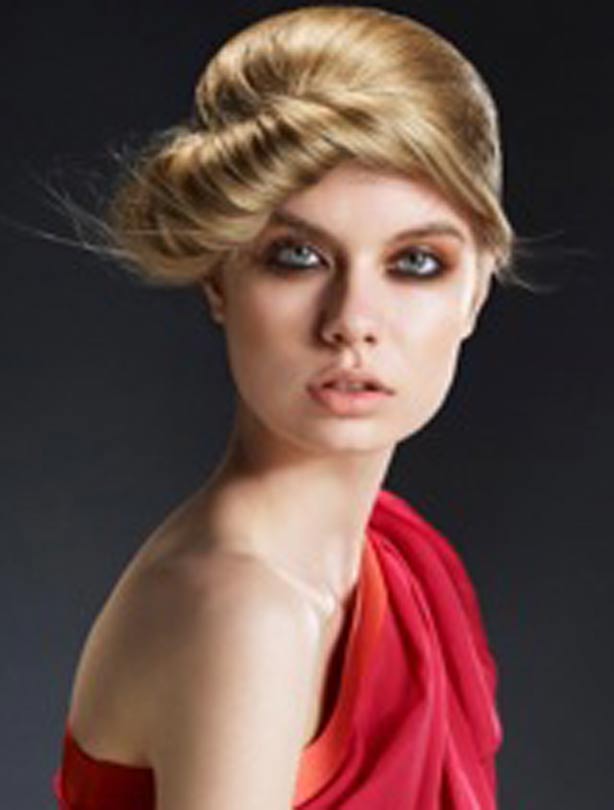 Hairstyles: 50's Pin Up
This Fifties-inspired roll will look gorgeous with a sparkly party dress, and is surprisingly easy to create at home.

Step 1: 'Section from ear to ear and secure top section into ponytail at the 
front of the head.'

Step 2: 'Backcomb the ponytail and roll up and tuck under securing with pins to create 
your 50s roll.'

Step 3: 'With the section at the back fasten into low chignon at the base of the neck. Finish with
 shine spray.'

Hair by Suzie McGill, celebrity hair and make-up artist of Rainbow Room International.