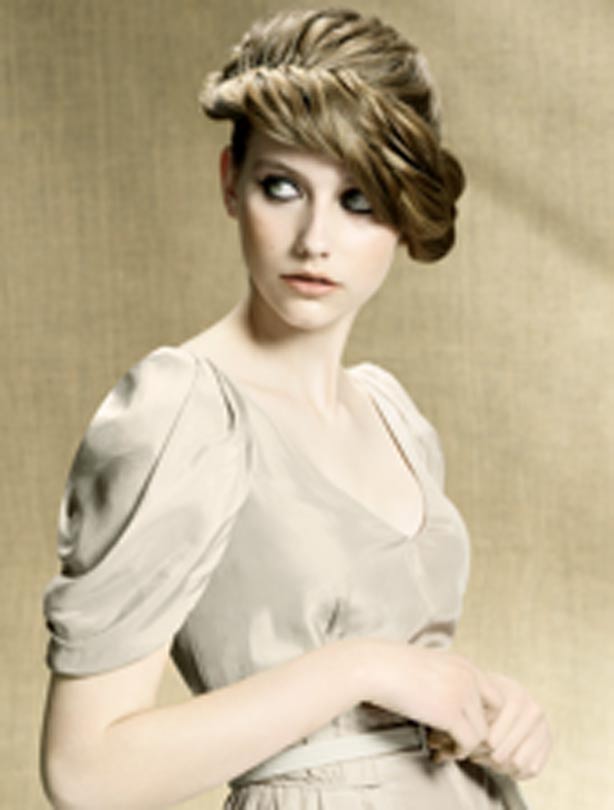 Hairstyles: Christmas Party
This cute, girly updo is soft and pretty but makes a statement, your friends will be dying to know how you did it!


Step 1:
'Take out a horseshoe section through the front and clip up.' 

Step 2:
'With the remaining hair at the back fasten into a loose chignon.'
Step 3:
'Using straighteners, curl the horseshoe section making sure all the curls are going 
in the same direction to create a finger wave effect, then brush out. Use a light spray of
Rainbow Room International 
Gloss Hold
(£10.10) to finish.'
Hair by Suzie McGill, celebrity hair and make-up artist of Rainbow Room International.