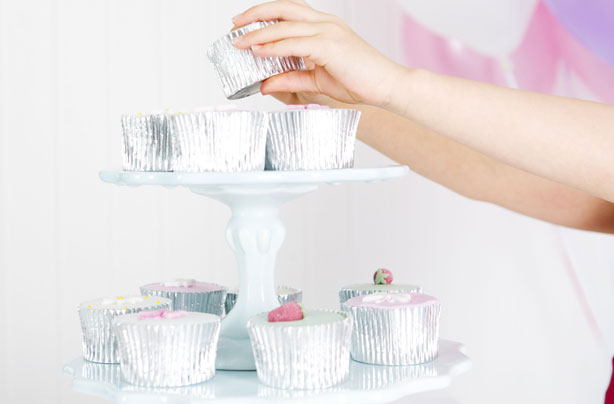 12. Old plates as a cake stand
If you have any old plates laying around in a set, not being used, you can turn them into a lovely 3-tier cake stand by gluing a linking stand to the bottom of the top and middle plates. For the linking stands you could use a thin candle holder or a small tea cup or bowl.
Once you've positioned the linking stands together, allow the glue to dry overnight and in the morning it should be done. As you'll want to show off your new stand, it's the perfect excuse to bake some
cupcakes
!