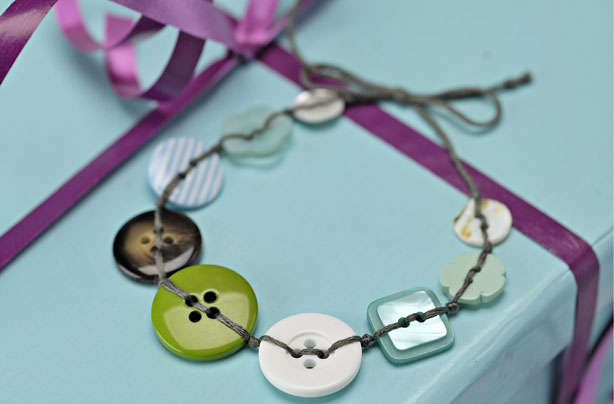 4. Buttons as bracelets
Get crafty with buttons you no longer need by turning them into unique bracelets! Start by measuring around your wrist - allow a little extra room as you'll need to be able to tie them later. Then cut a piece of thin ribbon and thread it through the holes of the buttons you want to use - either use a needle to help you poke them through or wet the ribbon slightly to make it easier.

Once you're happy with the amount of buttons on your bracelet, tie a small knot where the buttons end on either side and another two at the ends of the ribbon. Finally, tie the ribbon together in a bow. Ta-dah! They also make great Christmas and birthday gifts and you can teach the kids so that they can make friendship bracelets for their friends!