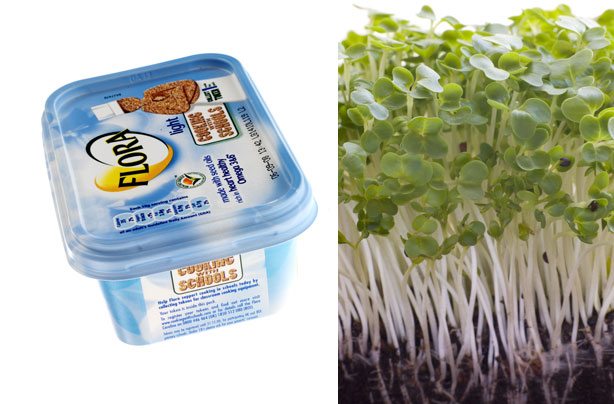 5. Margarine tubs as window boxes
When you get to the end of your spread and/or yoghurts wash them out and use them to grow cress and herbs in your window. Simply go into your garden and scoop up a bit of soil - fill about 2/3 of the way up - then sprinkle some seeds of your choice in and watch them grow! Make sure you place them in a well-lit window so that they can soak up the sun.

You'll have results in no time and it's a much cheaper option than the window boxes available from garden centres; not to mention the cost saved in growing your own!