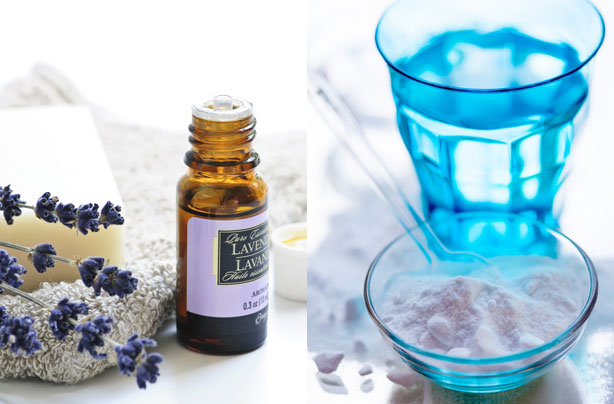 7. Bicarbonate of soda (and lavender oil) as shampoo
The unlikely combination of bicarb and lavender oil makes for a great shampoo and it's so simple to make. All you'll need is a spare bit of bicarbonate of soda left over from baking, a few drops of lavender oil, (or any other essential oil of your choice), a small mixing bowl and a spoon. To make a shampoo 'blob' for the shower or bath, scoop about 2tbsp of bicarbonate into the mixing bowl and then add water, stirring gradually until it starts to form a liquid-y paste.

Once you're happy with the consistency, add a few drops of essential oil and just give it another stir. So easy!