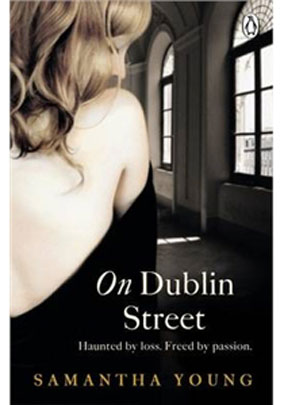 On Dublin Street by Samantha Young
What's it about?
Jocelyn Butler has been hiding from her past for years. But all her secrets are about to be laid bare...Four years ago, Jocelyn left her tragic past behind in the States and started over in Scotland, burying her grief, ignoring her demons, and forging ahead without attachments.
Her solitary life is working well - until she moves into a new apartment on Dublin Street, where she meets a man who shakes her carefully guarded world to its core.
Braden Carmichael is used to getting what he wants, and he's determined to get Jocelyn into his bed. Knowing how skittish she is about entering a relationship, Braden proposes an arrangement that will satisfy their intense attraction without any strings attached.
Publish date:
Out now
Publisher:
Penguin
Buy it now on Amazon
Read our full review
More book reviews in the goodtoknow
Book Club
Have you read any of these titles yet? Tell us what you thought of them by publishing your reviews in the comments box below.
Where to next?
-
The Girl You Left Behind by Jojo Moyes - review
-
Beastly Things by Donna Leon - review
-
Bared To You by Sylvia Day - review