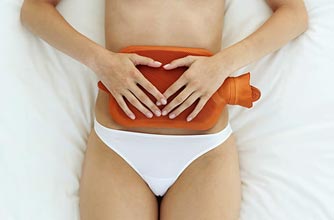 Find out what to eat during your period
Do you find yourself feeling run down, in pain and tired during your period? Or maybe your breasts become sore, you fly off the handle about small things or end up with a spotty chin just before you come on?
Most women suffer with their periods, but your diet can make all the difference. Knowing what to eat when you're on your period will help you to carry on like normal - even though you'd rather be at home cuddled up on the sofa with a big bar of chocolate! Wouldn't we all?!
Cutting out some foods that you might think will help you feel better (like junk food) will also make it easier to control those horrible period symptoms, including PMT, a sore tum, headaches and no energy.
From the fruit that can help keep your skin looking gorgeous, to the sweet treat that means a lighter flow and the nuts that will sort mood swings, we'll tell you exactly what to eat and when so you'll feel much better.
Click through our gallery now to find out which period-friendly foods you should add to your shopping basket...
If you want to lose weight, then sign up for a week's FREE trial of the goodtoknow Diet Club - it's so straightforward and no foods are banned! Click on the button below to get started today.