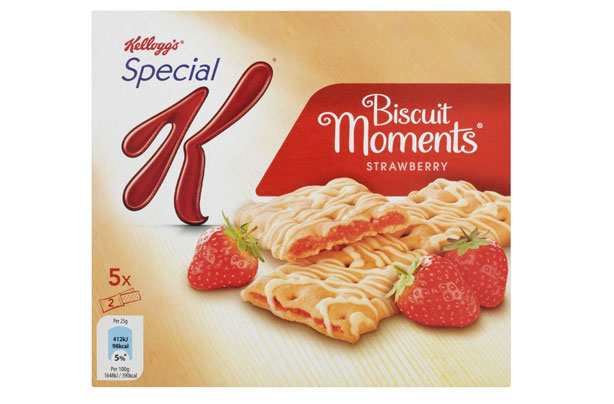 Special K Biscuit Moments Strawberry
Sugar: 7.8 g
Calories: 98
Fat: 2 g
Diet rating: 7/10

Special K's biscuit moments are a pretty calorie-friendly option - you get two biscuits per packet for under 100 calories. Not bad considering these feel lindulgent option!

You could share one with someone else if you only want to eat half the calories, but we won't tell if you don't.