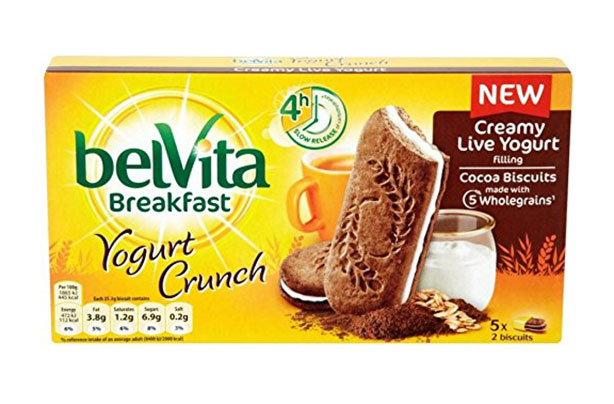 BelVita Breakfast Biscuits Yogurt Crunch
Sugar: 7g per biscuit
Calories: 114 per biscuit (228 per packet of 2 - joint highest calorie content per serving!)
Fat: 1.9g per biscuit
Diet rating: 1/10

Okay, so a chocolate flavoured bar was always going to have a bit of added sweetener, but we were shocked when an Action on Sugar report pointed out that these cocoa-laden treats had 7g sugar per biscuit - that's 14g (or four teaspoons) per packet.

The calorie count is also high in comparison to many other breakfast substitutes, meaning these are probably one to have as a treat rather than on a daily basis, or try having just one biscuit and supplementing it with fresh fruit or protein-rich Greek yogurt to fill you up.