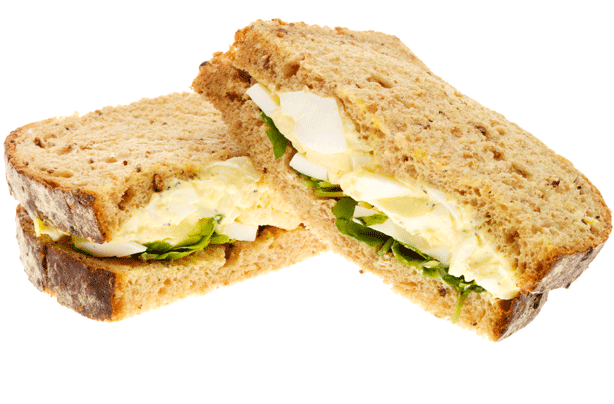 The best - Egg mayonnaise sandwich
One of our favourite comfort foods, we love an egg mayonnaise sandwich! But which shop-bought version is best for beating the bulge?

The best:
Good work Morrisons! Its egg mayo sandwich fared better than the rest at just 211 calories. It had the lowest salt content too (0.8g). When it comes to fat though, Tesco's Light Choices egg mayo & cress is the winner, with just 6g and less than a gram of that is saturated fat.

The worst:
With a whopping 15g of fat and 2g of salt - not to mention the 430 calories - lunching on a Greggs egg mayonnaise sandwich probably won't do much for your waistline.