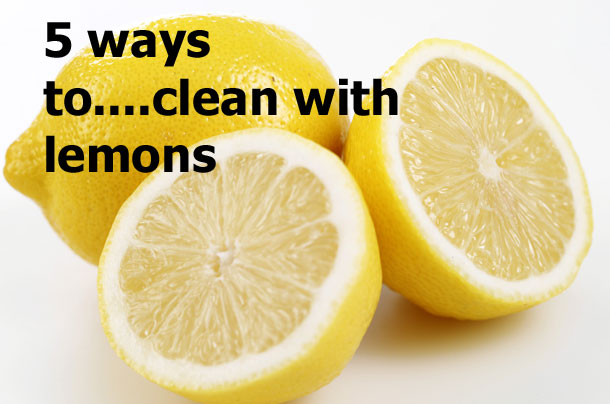 How to spring clean your home using lemons
Lemons are really effective cleaning agents as they have a low pH, are antibacterial and best of all, smell good. They also don't damage fabrics and wood.

1. Mixed with salt they're great for making chrome taps shiny and for cleaning dirty grills.
2. Diluted lemon juice is handy for getting rid of marks on chopping boards (and as lemons are anti-bacterial, they'll kill off any germs too.)
3. Use them to soak plastic food containers that have stains or smells. After leaving them to soak add baking soda and scrub them.
4. Put a lemon in a bowel of water in your microwave and put it on for 30 seconds. It will be super easy to get the grease off your microwave and it will smell lemon fresh.
5. If your fridge smells a bit whiffy, place half a lemon on a plate and leave it in the fridge for up to a week. It's also good for getting rid of food smells from your hands after chopping or preparing food - just rinse hands in a lemon juice and water solution.

Do you have a top cleaning tip you can do with lemons? Tell us in the comment box below and we can add it to this page.