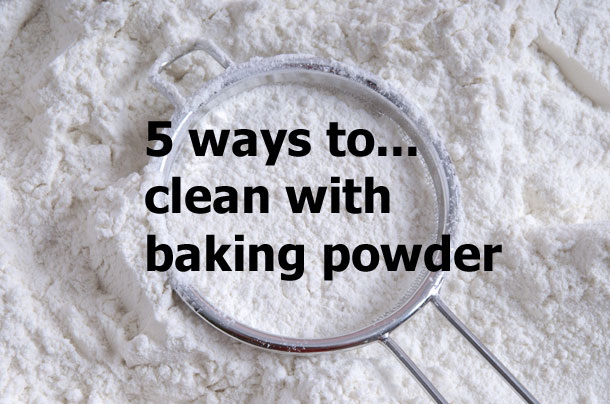 How to spring clean your home using baking powder
You're probably most familiar with baking power in the kitchen when erm, um...baking. But it can also be used for cleaning as it's non-toxic, its multi-purpose and best of all it's cheap.

1. If your bin smells a bit whiffy dust half a cup of baking power into the inside and fill it up with water. Once you rinse the smell should be gone!
2. Keep sheets and towels fresh - add half a cup of baking power to the rinse cycle and help keep linens extra clean and fluffy.
3. Sprinkle a handful of baking powder into the bottom of the dishwasher to absorb food odours before your next load.
4. Use baking powder to help lift stubborn baked-on foods, shake a hearty amount into the pan, add washing up liquid and hot water. Let it sit for 15 minutes before scrubbing.
5. To get out musty smells from sponges soak in 4 tablespoons of baking power to one quarter warm water. Rinse after half an hour.

Do you have a top cleaning tip using baking power? Tell us in the comment box below and we can add it to this page!