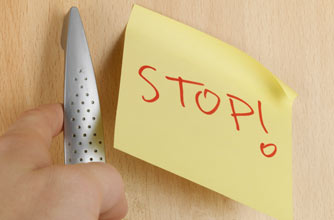 Bad diet habits you never knew you had
Trying to
lose weight
? Have you been trying to eat well, but the pounds just don't seem to be shifting? Do you think that you've clamped down on all your
bad diet habits
? Well, there could be some nasty habits that you don't even realise that you have.
It's so easy to pick up
bad diet habits
that make healthy eating a constant struggle. We all know the obvious ones to watch out for, but, what about those harmless things we do that have never even occurred to us to be 'bad diet habits'? It could be a quick 'healthy' snack that you always have if you're hungry, or a
myth
that your mum told you about healthy eating. But, could one of these 'harmless' habits actually be what is ruining all your hard work and effort to be healthy and lose weight?
If you don't know where to start to try and work out what you're doing that's right, and wrong, then fear not! We're here to bust those nasty diet habits and help you be
fully inspired
to continuing your healthy living - those naughty little habits won't know what has hit them!
Click through to see the bad diet habits that you never knew you had...